Only minutes from our downtown Coeur d'Alene's bed and breakfast, a majestic wildlife preserve holds all of northern Idaho's most beautiful treasures. Cougar Bay Preserve contains 88 acres of verdant lakeside land, with emerald hills and a sapphire waterfront creating an ideal environment for Idaho's precious wildlife. Nature trails run throughout the preserve's dense pine forest and around beautiful Lake Coeur d'Alene's northwestern shore. Waterfowl migrating North in Spring raise their young beside the lake, as do the beaver and otter native to the area. Deer and moose are also commonly spotted among the trees, a joyful sight as they gently graze in their habitat.
Visitors to th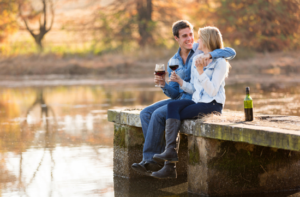 e Cougar Bay Preserve have at their fingertips a source of endless potential; there, they may enjoy a stroll along five miles of beautiful winding hiking trails. On the trails, they will find countless opportunities to observe and photograph the flora and fauna of northern Idaho in its most healthy and natural state. For those in search of an adventure, kayaking and regulated fishing are permitted in bordering Lake Coeur d'Alene. The pristine preserve is a regarded spot for bird watchers- many different species of waterfowl, songbirds and shorebirds make Cougar Bay their home.
The preserve is a popular spot for nature lovers visiting Coeur d'Alene, and for good reason- open in every season and close at hand for traveling, Cougar Bay is a fantastic spot for families. Children will love experiencing the amazing birds and other wildlife that thrives in the Gem state while adults will marvel at the majesty of nature and enjoy the serenity of open air. A trip out onto the lake to fish can bring memories the whole family will never forget. Family photos from this trip will be a beloved addition to albums with this unique natural backdrop. Book your family vacation to Idaho at our family-owned Coeur d'Alene hotel today, we offer several family-friendly suites!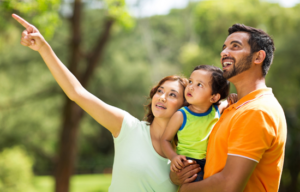 The forests and lakes of northern Idaho offer many hidden gems for those who seek them, and Cougar Bay Preserve is one of the best. Conveniently adjacent to downtown Coeur d'Alene, Cougar Bay is a must visit on any trip to the area. Plan to spend a day of your trip on this gorgeous piece of land to really take it in. Pack a picnic lunch and a blanket, put on your hiking shoes, grab your camera and your fishing pole and head down to the preserve for a day of hiking, fishing and fun you will never forget!