Perfect Weddings in Coeur d'Alene
A unique and historic location where friends and family can gather in an elegant and private setting for your perfect day.
Beautiful Wedding Venue
The Roosevelt Inn is a magical Coeur d'Alene wedding venue which can accommodate both indoor and outdoor events. Our beautifully manicured gardens, vast lawn space, ballroom and parlors make this the best setting for your perfect day.
Best Professional Wedding Planner
Our years of experience and expertise, along with our qualified and professional planning staff take all of the stress and worry away, making this a day of joy and ease.
Be Enchanted, Be Romantic, Begin your life together… at the Roosevelt Inn.

The Gardens
Our The Roosevelt Inn's extensive lawn areas are surrounded by tall private hedges creating a welcome privacy to the whole yard. The gardens showcase a variety of flowers, plants and trees from geraniums and tulips to our towering pines and whimsical willows, adding color and texture all year long, creating a beautiful backdrop to any wedding.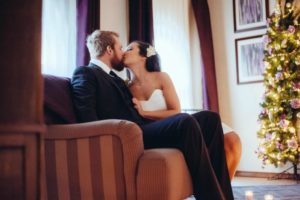 Looking for something smaller and more intimate? Skip the stress and planning of a wedding and elope in Idaho at The Roosevelt Inn. We have a variety of packages to suit your individual needs. Start your happily ever after with a romantic elopement.
Elegant and Beautiful beginnings are our specialty here at the Roosevelt Inn. We do the work for you allowing you to relax and enjoy this special day with your family and friends. From the very beginning our wedding planner will meet with you personally here at The Roosevelt Inn to customize the package of your choice making it designed to fit your every need.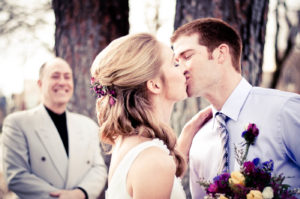 Eliminate the leg work and allow us to orchestrate and organize a hassle free memorable day by adding any of these special extras to our wedding packages.
Photography
Our preferred photographer, Shutterkey Photography, will meet with you personally to discuss how to capture every moment of this important occasion and design a photo package that meets all your needs and expectations.
White Event Tents
For outdoor weddings these tents bring together elegance, style, and flair with much needed practicality.
Catering
Exceptional food by our professional and experienced team for up to 50 people, freshly prepared in the Roosevelt Inn's kitchen. For larger events a list of preferred caterers can be recommended.
Florist
Choosing the right flowers adds grace, beauty, and life to every event. We can arrange for our preferred florist to create the perfect combination for your event.
Entertainment
Whether you are planning an event of elegance or a rockin' party, we can arrange all your entertainment needs from harpists, pianists, or violin quartets to DJ's, live bands, or a simple iPod with sound system.
Save the Dates, Invitations, Ceremony programs
Allow us to help you spread the word with a variety of products and options.
Arches & Additional Decor
We work very closely with our wedding coordinator and local event suppliers to find and acquire any additional decor or accessories you desire to achieve perfection.
Chocolate Fountain
A chocolate fountain makes a dramatic, sculptural focal point to impress your guests, whether you choose a simple option for a small celebration or a stunning display for elaborate affairs.
Custom Cakes & Cupcakes
Add a very personal touch to one of the centerpieces at your event. Whether you're celebrating a birthday, a graduation, or a wedding, a well chosen cake or sweet creates a distinct and important focal point.
Wedding Favors
Express your thanks with meaningful wedding favors that will be appreciated by your loving friends and family who traveled near and far to share in your joy.
Seating Chart Display, Table Numbers, & Place Cards
To ensure all your guests have wonderful memories of your special day, and to avoid any awkwardness, we can arrange the seating of all your guests.
Card Cage
A safe container to ensure no ones well wishes are lost.
Butterfly or Dove Release
Make any occasion more memorable and spectacular with the purity of doves or the grace of butterflies. Never again will you witness anything so beautiful and magical!
Transportation
Make your grand exit in style, anything from a fairy tale, horse-drawn carriage to an elegant and classy limousine, we can arrange it all.
Much More!
** Cancellation policy – Each wedding and elopement has a $100 nonrefundable deposit.
If the wedding is cancelled within 30 days of the ceremony, the cancellation fee is half the cost of the package. **