Great Outdoors
Settlers Grove of Ancient Cedars is an Idaho National Forest hiking and biking trail just north of historic Murray in the Silver Valley. This is one of the few ancient Cedar Groves left in the United States. The grove contains century-old trees, some with trunks up to 10 feet in diameter. An all day outdoor adventure for the whole family! Read more...
Kootenai National Wildlife Refuge - (208) 267-3888
The 2,774 acre Kootenai National Wildlife Refuge is located in Boundary County. Its purpose is to provide resting and feeding habitat for migrating waterfowl; home also to Bison, elk and many other forms of wildlife. The viewing route is approximately four miles and accessible by car, biking or hiking. Read more...
Cougar Bay - (208) 676-8176
Just minutes from downtown Coeur d'Alene, the 88-acre Cougar Bay Preserve is a virtual wildlife nursery on the shores of Lake Coeur d'Alene. Cougar Bay attracts migrating and nesting waterfowl, numerous shorebirds, songbirds, moose, beaver, otter and deer. It offers 5+ miles of interpretive hiking trails, canoeing, kayaking, wildlife and bird watching. Read more...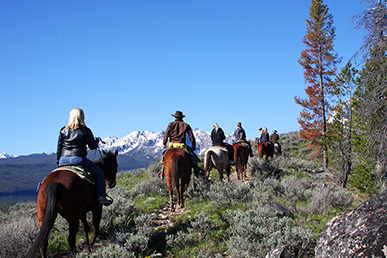 Bald eagles enjoy Lake Coeur d'Alene as much as we do year round, their population swells in November due to their annual migration. A popular place at the east end of the lake is Higgins Point, a paved trail with a viewing area about 1/4 mile from the parking lot. Information kiosks and a view of the eagles from your car also make this a fun outing for all ages. Wolf Lodge Bay on Lake Coeur d'Alene as well as other numerous locations. The eagles remain in the area until about the third week of January. Read more...
Horseback Riding at Schweitzer Mountain
Ride through beautiful forests and see breathtaking views of Lake Pend Oreille with Mountain Horse Adventures. Rides begin from the Schweitzer village and head out to some special locations. For ages 10 and up, all experience levels! Make your reservations with Schweitzer's Summer Activity Center for your adventure! Read more...
Hiking
Outstanding viewpoints, woodland habitats and historical focal points, Tubbs Hill is the most popular hiking destination in downtown. The self-guided walk follows a two-mile loop, the trail head is at the South West corner of McEuen Street. Read more...
A 3.3-mile path that is an outdoor classroom in the forest. There are 22 stations numbered along the trail identifying features found naturally at Mineral Ridge. The trail climbs 735 feet to an elevation of 2,875 feet for a spectacular view of Lake Coeur d'Alene and the surrounding mountains. The trail begins at Beauty Bay and is accessed off scenic Highway 97.
Home to marmots, osprey and other wildlife. This set of 14 trails starts at South City Park and winds through four miles of the Spokane River gorge. A map at the trail head marks the route. Read more...
Lake Tours
Discover our waterways in any way imaginable. From private charters, to personal watercraft, old time paddle boats or public cruise boats your water vacation wish can be fulfilled:
Relaxing 90 minute cruises provide a chance to view the magnificent homes on the waterfront, the world's only floating golf green, stunning images of pristine nature while intermittent information is given about the area. Read more...
Biking
The North Idaho Centennial Trail
A multi-use recreational trail, which meanders 24 miles from the state line at the Idaho/ Washington border to beautiful Higgins Point, six miles east of Coeur d'Alene. This scenic trail is composed primarily of Class I separated and paved trail with some small segments of Class II trail. The trail has numerous rest areas, scenic views and historical interpretative signs to add to the enjoyment of one of the most beautiful trail systems in the country. The North Idaho Centennial Trail offers accessibility to walkers, runners, bicyclists, handicapped and people of all ages.
The Route of the Hiawatha - (208) 744-1301
Named one of the most scenic stretches of railroad in the country, visitors can witness rushing mountain streams, deer, elk, moose and an endless vista of the towering Bitterroot Mountains. The 15 mile trail winds through 10 tunnels and over 7 trestles in the mountains on the Idaho/ Montana border. The route is best known for the long, dark "Taft Tunnel" that burrows for 1.7 miles under the state line. The best part is - it's all downhill at a mild 2% grade and provides a shuttle service back to the top. Helmets and lights are required, as are trail tickets. Read more...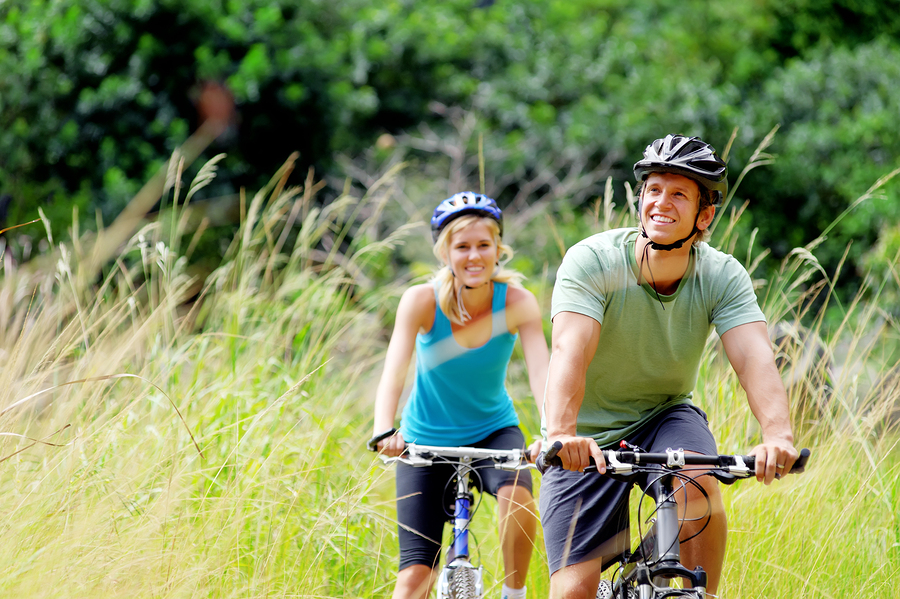 The Trail of the Coeur d'Alenes
A rail to trail conversion which began as a path originally used by the Coeur d'Alene Indians. It has 72 miles of paved path that stretches from Mullan to Plummer. The trail crosses 40 bridges and goes through 13 towns as you cycle through the spectacular chain lakes region, and areas of Lake Coeur d'Alene. Read more...
There are two bike trails in Farragut State Park. The Shoreline Trail, located along the shore of Lake Pend Oreille about 3.5 miles in length, one way, on wide single track and a paved pathway. The North Side Loop is 4.7 miles of single track passing through grasslands and timber. Silver Bike Tours can take you along some amazing mountain biking adventures along these beautifully rugged trails. Off Highway 54 in Athol.
Bike Rentals
ROW Adventures - (208) 765-0841: 202 E. Sherman Avenue
Silver Mountain - (208) 783-1123: Located 35 miles to the East
Vertical Earth - (208) 667-5503: 2175 N. Main Street
CdA Bike Company - (208) 966-4022: 314 N 3rd St
Golf
Coeur d'Alene has been described by Golf Digest as a "golfer's paradise". We have 48 unique courses within an hours drive for you to experience. From an enjoyable day on our Municipal course to the grandeur of the world class Coeur d'Alene Resort Course with floating green. Any member of our staff would be happy to assist you in tee time reservations. We offer discounts on the following courses: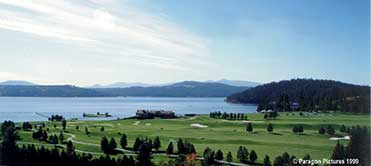 The Coeur d'Alene Resort Golf Course is nestled in the foothills of the Rocky Mountains on the shores of beautiful Lake Coeur d'Alene in North Idaho. Ranked #1 in the category of "Beauty and Esthetics" by Golf Digest.
Voted as the #1 Golf Course in Idaho by Golfweek Magazine, Circling Raven is nestled among 620 acres of wetlands, woodlands and Palouse grasses. You'll admire the aesthetics almost as much as the play. Read more...
Other courses in the Coeur d'Alene area:
Winter Sports
Skiing/Snowboarding
Silver Mountain - (208) 783-1111: 35 miles east on I-90, Kellogg, ID
Schweitzer Mountain - (208) 263-9555: 43 miles north on Hwy 95 to Sandpoint
Look-out Recreational Area
Mount Spokane - (509) 238-9114: I-90 East and Hwy 2 North to Mead, WA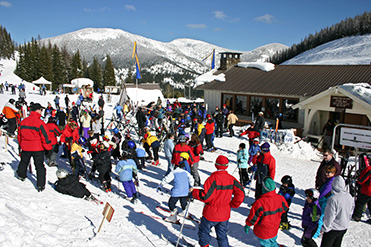 Sledding/Tubing
Silver Mountain - (208) 783-1111: 35 miles east on I-90, Kellogg, ID
Mount Spokane - (509) 238-9114: I-90 East and Hwy 2 North to Mead, WA
Look-out Recreational Area
Farragut State Park
Fourth of July Pass Recreation area
Cherry Hill Park
Sleigh Rides
Western Pleasure Ranch - (208) 263-9066: Sandpoint
Snowmobiling
Snowshoeing
Schweitzer Mountain - (208) 263-9555: 43 miles north on Hwy 95 to Sandpoint
Vertical Earth - (208) 667-5503: (Rentals)
Thrillseekers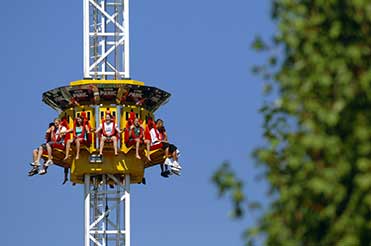 The Pacific Northwest's only amusement park, is a town unto itself with over 65 rides and attractions including live entertainment, a country carnival, midway arcade, thrill-seeking amusement rides, incredible roller coasters and a spectacular water park. One and two-day passes available. Located 15 minutes north of Coeur d'Alene on US Highway 95.
Come see lake Coeur d'Alene from an eagles perspective. Soar 600 feet in the air safely harnessed into a parachute. Go by yourself or bring a friend and go tandem. No experience is necessary for this activity.
One of North Idaho's best kept secrets. Offering top quality adventure for all skill levels. Located in Post Falls just minutes off I-90 on South Spokane Street.
Silver Mountain Gondola - 1-800-204-6428
Take your vacation (or visitors) to new heights! Stretching 3.1 miles and rising 3,400 vertical feet, the gondola transports passengers in 16 minutes from the base village in Kellogg to the Mountain Haus. During the summer, riders can enjoy mountain top dining, hiking, mountain biking and outdoor concerts. Skiing, snowboarding, tubing and fun weekly events highlight the winter months.
Ziplining
The new zip line stretches over 700'. You'll start your ride just outside the village, cruise through the air towards Lake Pend Oreille, and finish up just below the Musical Carpet. Enjoy an adventurous ride, great views of the lake and tons of fun with friends.
The dual zip line feature allows two people to go down side-by-side so you can ride beside your friends from top to bottom.
For the true thrill seekers the Silver Streak Zipline tour is the adrenaline rush you are looking for! 10 different runs with 3 miles of cable spread across 250 acres, this course even offers a dual racing strip along the Bitterroot Mountains. Soar above trees, and the town of Wallace as you glide from station to station. A unique and memorable experience. (Seasonal)
White Water Rafting
It's been said that if you flatten all the mountain ranges of Idaho the state would be as big as Texas! But since that's not the case, the mountains offer great terrain, and fabulous winter melt off provides incredible rafting-some of the best in the country! Almost a dozen amazing trips to experience, from beginner to expert, single or multi-day adventures; the rivers of North Idaho are calling!
A leading adventure travel company since 1979, ROW Adventures leads adventure travel tours around the globe. From our beginnings as a whitewater rafting company we've grown slowly but surely, developing authentic, life-enriching journeys that benefit not only our travelers but the places and people we visit. Our specialty is small, intimate groups, hand-crafted and well-orchestrated itineraries, expert leadership and a personal connection to the places we go.
Jet skis, waverunners, paddleboats, kayaks, paddle boards and canoes can all be rented from these vendors.
Independence Point City Dock on Coeur d'Alene Lake, off of Sherman Ave. between the Cd'A Resort and the City Park.
Wineries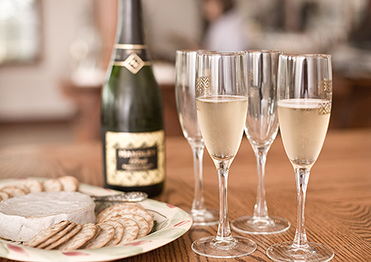 Pend d'Oreille Winery - Using traditional French methods and grapes sourced from vineyards around the Northwest, they produce wines including Chardonnay, Syrah, Merlot, Cabernet Sauvignon, Cabernet Franc, Pinot Gris, Viognier, Huckleberry Blush and Meyer Reserve Cabernet Sauvignon. The Bistro Rouge Café offers seasonal appetizers, pizza and sandwiches. Located in Sandpoint.
Coeur d'Alene Cellars - A small, family-owned winery creating Rhone varietal wines from the fruit found in the Columbia, Walla Walla and Yakima Valleys of Washington State. On-site is Barrel Room No. 6 which offers small bites and live music to enjoy while tasting wine. Located on Schreiber off Kathleen Avenue.
Brew Pubs
Laughing Dog Brewery - Located in Sandpoint, this brewery features a tap room, daily tours and a gift shop. Some of their brews include Cream Ale, Alpha Dog IPA, CSB ESB, DogZilla Black IPA, Cold Nose Winter Ale and Huckleberry Cream Ale on tap in area bars and in bottles at many local stores.
Kootenai River Brewing Company - Pours seven distinct beers from a tap room viewing the Kootenai River and the scenic mountain ranges of North Idaho. Also on site is a restaurant serving up lunch and dinner.
And many more.....
Whiskey Distilleries
If you're feeling something besides a winery or brewery, perhaps one of our whiskey distilleries is up your alley!
Dry Fly Distilling - 1021 W. Riverside Spokane • WA 99201 - In addition to their fantastic distillery, they have a tasting room with a delicious menu for you to check out!
Up North Distillery - 846 N. Boulder Court • Post Falls, Idaho 83854 - Gluten free whiskey distilled from locally sourced ingredients will make you fall in love with the spirits offered by Up North!
The Bee's Knees Whiskey Bar - 324 W. Lancaster Road, Suite E • Hayden, Idaho 83835 - A sister location to Up North Distillery, you'll find all of the cocktails, wine, and beer that are sure to satisfy. They even offer cocktails to go!
Dining
For an amazing dining experience we recommend:
Historic Sights & Tours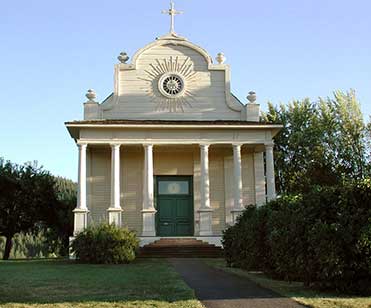 Sierra Silver Mine Tours - (208) 752-5151
Located in Historic Wallace, with a retired miner as your guide, walk 1,000 ft. through the main drift of a real underground silver mine! Your guide will share his own mining stories and will demonstrate the operation of real mining machinery while you experience and learn about historical and modern methods of hard-rock silver mining. Bring your camera and a light sweater, the temperature in the mine stays at about 50° all year.
Crystal Gold Mine - (208) 783-4653: Kellogg, ID
The only authentic gold mine in the Northwest, dating back to the 1880s! Lost for nearly 100 years, it was rediscovered and rejuvenated in 1996. Feel like a prospector with seasonal panning for gold! Bring your camera and a sweater, the mine temperature stays at 48° all year. Easy walking and no climbing makes this guided tour fun for the whole family. The mine is open all year.
Dig It! Garnets! - (208) 245-2531 or (208) 245-1134
Idaho and India are the only two places in the world where the rare Star Garnet can be found. The Forest Service has developed the Emerald Creek Garnet Area near Clarkia, Idaho where the public may collect these unique gems in a safe and environmentally friendly way. The site is open the Friday before Memorial Day through Labor Day, Friday-Tuesday, 9am - 5pm. Permits are available at the site and cost $10 for adults and $5 for children age 6-12. The permit is valid for one day and includes equipment. This trip is recommended for the active, curious and those fearless of getting dirty. Bring your own drinking water. Pets are not allowed at the garnet site.
Find Your Own Fossil! - (208) 245-3608

Find fossils at Clarkia Miocene Lake at the Fossil Bowl dig site. Clarkia has some of the best preserved and oldest leaf, insect and fish fossils. Over 125 specimens can be found. The Fossil Bowl is open to the public for digging from 8am - 7pm daily in summer months. Fee is $10 per person, under 5 is free. Bring butter knives to dig with and newspaper to preserve your fossil.
Pan for Gold - (208) 699-8128 or (208) 682-4661

Located in the Coeur d'Alene National Forest between Prichard and Murray is the 35-acre, privately owned, Eagle City Park (25 miles from I-90 via the Coeur d'Alene River Road - Exit 43), site of the first gold rush to the Coeur d'Alenes. Search for gold in 2000 feet of gold bearing gravels in and along Eagle Creek and keep what you find! Open weekdays by appointment and on weekends from June - October. Fee is $10 per day per family or $20 per weekend per family.

Ghost Stories - (208) 752-5151

Hop aboard the Sierra Silver Trolley in Historic Wallace and go back in time for a truly unique history lesson as characters from a bygone era share their stories while retracing the significant historical events of Wallace and the ghost town of Burke, Idaho. The 50-minute Ghost Town Trolley tours run July and August, 11am to 4pm, Wednesday through Saturday. Tours leave every hour.
Living Ghost Town - (208) 682-3901

A few miles up the road from Wallace you'll discover Murray, North Idaho's living ghost town. A.J. Prichard first discovered gold in Murray in 1881 with more than 10,000 prospectors seeking their fortunes on the Coeur d'Alene River by 1885. While in Murray, enjoy lunch in the shadow of Molly b'Damn at the Sprag Pole Inn & Museum, look over the famous Bedroom Goldmine Bar and try your hand at gold panning (with gold guaranteed every time). Do not pan local streams without permission.
Historic Walking Tour - (208) 664-3448
or visit the Museum for more info
Local historian Robert Singleterry offers a unique historical perspective of beautiful Coeur d'Alene as he guides you on a 1-1.5 hour tour. At 11:00 Robert assumes the persona of General William Carlin, commander of historic Fort Sherman for many years at the North Idaho Museum to begin a fascinating look at army life in the 1800's. At 1:00 meet Peter Sorenson (Robert), legendary steamboat captain, boat builder, and community leader for still another perspective of the amazing town. Tickets are $15 and include Museum admission and parking.
The Old Mission State Park/ Cataldo Mission
This is truly a history buff's delight. This mission is the oldest building in the state of Idaho. It's been preserved in it's original condition and is a state treasure.The structure was built by the Jesuit Priest and the Coeur d'Alene Indians in 1842, it not only served as a place for worship but also a stopover for westward settlers, a haven for the sick, and a supply post as well as post office.
Lake Tours
Discover our waterways in any way imaginable. From private charters, to personal watercraft, old time paddle boats or public cruise boats your water vacation wish can be fulfilled: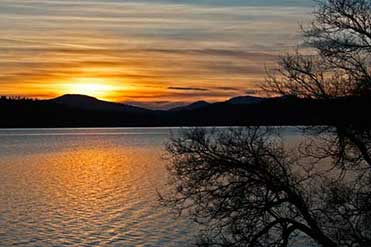 Relaxing 90 minute cruises provide a chance to view the magnificent homes on the waterfront, the world's only floating golf green, stunning images of pristine nature while intermittent information is given about the area.
Arts and Culture
Art Walk
Every second Friday from April - December, stroll through beautiful Downtown Coeur d'Alene and enjoy local and nationally acclaimed artists.
Come every fourth Friday from January to April, stroll through
beautiful Downtown Coeur d'Alene and enjoy live music
performances from some of our local favorites. 5:00 - 8:00 p.m.
Every Wednesday from 4-7pm, May-September. On 5th street between Lakeside and Front. Come experience organic produce, local delicacies, and handmade arts and crafts.
Established in 1967, Coeur d'Alene Summer Theatre (CST) is Idaho's oldest performing arts organization, becoming a non-profit corporation in 1984, CST specializes in production of full-scale Broadway musicals during a 12-week, 36-performance season during the months of June, July, and August. CST performs in The Schuler Auditorium Performing Arts Center in the campus of North Idaho College by the shore of Lake Coeur d'Alene in scenic Coeur d'Alene, Idaho.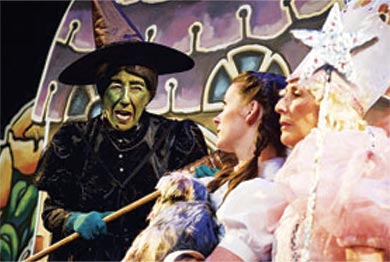 The Lake City Playhouse is a non-profit community theatre in Coeur d'Alene, Idaho providing affordable access to quality theatre productions since 1961. The Playhouse produces eight main season shows per year as well as one additional Stage Left production, two in-concerts and other various other events.
Enjoy music in the Coeur d'Alene city park every Sunday, June-September from 1-4pm and every Tuesday evening from 6-8:30 pm at the Sherman Park on Sherman Avenue. Bring a blanket to lay on the lawn while listening to a plethora of talented local musicians. Each week, at each location, offers a different type of music; everything from patriotic marches, bluegrass, to a Beatles review. There is something for everyone!
"Mudgy & Millie" is a children's book written by local author Susan Nipp. Mudgy Moose searches high and low for his friend Millie Mouse along the shores of Lake Coeur d'Alene in Idaho. Families can join in the fun as Mudgy wanders in his quest to find Millie.
The Mudgy Moose Trail, created in conjunction with the City of Coeur d'Alene Parks Department, begins at the base of Tubbs Hill and ends at Independence Point. The 2-1/4 mile trail along Lake Coeur d'Alene and through Downtown Coeur d'Alene features five life-size bronze statues, made by local artist Terry Lee, positioned at locations where Mudgy pauses in his search for Millie. Watch for the Mudgy Moose Trail signs which will guide you along the trail which is free to explore.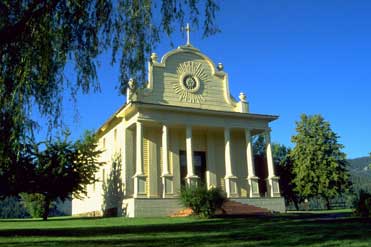 North Idaho Museums:
Art Galleries:
Painter's Chair - (208) 667-3606: 223 Sherman Ave. Coeur d'Alene, ID 83814
Devin Galleries - (208) 667-2898: 507 E Sherman Ave. Coeur d'Alene, ID 83814
Angel Gallery - (208) 665-7232: 423 Sherman Ave. Coeur d'Alene, ID 83814
The Art Spirit Gallery of Fine Art - (208) 765-6006: 415 Sherman Avenue Coeur d'Alene, ID 83814
Cisco's Art Gallery - (208) 769-7575: 220 N. 4th Street Coeur d'Alene, ID 83814
Annual Events
On Father's Day weekend in June, the Car d'Lane Classic Car show is a "kick-off" to summer. Enjoy hundreds of classic cars at the Friday night "cruise" down Sherman and adjacent streets with the whole family. Grab a seat along the sidewalk and enjoy the show! Then join us on Saturday morning and afternoon for the show and shine! Hoods up and engines gleaming on display for all to see. Sherman Avenue offers a sock hop on Saturday night so come along and boogie to old rock n' roll music. Event finishes on Sunday with an auction, your opportunity to take a classic ride home.
IRONMAN Coeur d'Alene offers one of the most scenic courses on the IRONMAN circuit.
This race has filled early for the past nine years, attesting to its popularity among IRONMAN athletes. Athletes begin their day with a two-loop swim in the clear waters of Lake Coeur d'Alene. They will then transition into a challenging two-loop bike course that boasts no turns in 80 miles. A two-loop run along the shores of the lake blends the energy of a small town resort atmosphere with a world-class race course. The single transition area and multiple loop course at the "hot corner" make IRONMAN Coeur d'Alene a favorite with spectator and athletes alike.
Originally from: ironman.com
The Coeur d'Alene Tribe hosts the largest outdoor pow wow in the Northwest. Complete with Indian Horse Parade, art auction and all of the pageantry of Native American Dance. Held in late July at Greyhound Park Events Center. Visit www.cdacasino.com or call 1-800-523-2464 for more information.
Art on the Green, Taste of the Coeur d'Alenes & Downtown Street Fair
Come stay the first weekend of August and don't miss Coeur d'Alene's three-day celebration of the Arts on the North Idaho College campus - complete with hundreds of booths, children's hands-on art projects, famous ears of corn, and "clothes line" art collections by local artists. At the same time, 'Taste of the Coeur d'Alenes' in the lakeside city park offers food vendors and crafts, along with a seven-block 'Downtown Street Fair' in Coeur d'Alene, making for a full weekend of shopping and sightseeing.
Come see a grand assortment of Classic wooden boats from all over the United States and Canada the 3rd weekend of August. Enjoy a leisurely summer stroll on the world's longest floating boardwalk where these stunning wooden vessels are moored.
Hydroplane Races
The Diamond Cup Regatta is returning to Lake Coeur d'Alene for the first time since 1968. This 3 day, Labor Day weekend, event will feature some of the fastest hydroplane boats in the world. So after many years absence, the roaring sound of the massive engines, and the sparkling spray from hulls slicing through the water at speeds of over 100 mph is back!
Scarywood at Silverwood Amusement Park
Something wicked is coming in October to the theme park 15 miles north of Coeur d'Alene, and it's called Scarywood! Attracting more than 20,000 visitors into a supernatural world of ghouls, ghosts and vampires, This extreme haunted theme park is a Halloween must! Guaranteed to be even more ghastly, more horrifying, more bloody, with more mayhem and madness than any year before. Don't miss it! Open weekends in October from 6:30pm-2am.
Beginning Thanksgiving weekend, Coeur d'Alene turns up the bright lights with it's Holiday Light show. Beginning the Friday after Thanksgiving be dazzled by the world second largest light parade followed by a community Sing-Along on the park and a fantastic fireworks display. Throughout the holiday season you can experience America's largest floating holiday light show and laser extravaganza. Cruise boats take you on Lake Coeur d'Alene to view the animated light displays and holiday scenes along the Coeur d'Alene Lake shoreline, and then a special visit to Santa's workshop.
From 95 North (Sandpoint) travel south until you come to the intersection of 95 and Appleway. Turn left onto Appleway. Stay in the right lane which will have a mandatory right turn required at 4th St. Taking the mandatory turn follow this road (which will become 3rd St.) until you reach Wallace Ave. Turn right onto Wallace Ave. Travel 2 blocks the Inn will be on the right side 105 Wallace Ave.
From 95 South travel north until you cross the Spokane River bridge. Take the immediate right turn after crossing the bridge onto Northwest Blvd. The sign posted will say to City Center. Take Northwest Blvd. about 1/2 mile to 1st. Street and turn left. Drive 3 blocks north to Wallace Ave. The Inn is located on the Northeast corner.
From I-90 East or west, take the 4th St. Exit. At the top of the ramp, travel south following the City Center sign. Travel 1 mile to Wallace Ave. and turn right. Drive 2 blocks west the Inn is on the right side 105 Wallace.