A spectacular detour from the beautiful North Idaho Centennial Trail, Higgins Point rests in scenic splendor along the northeastern coast of crystal-clear Lake Coeur d'Alene. The popular site finds a home along the Gem state's famous Coeur d'Alene Parkway, a 5.7 mile parkway bordering the lake which offers the option for a variety of non motorized recreational enjoyment. Also known as Blue Point, the spot is a boat launch for those who wish to kayak, fish or simply enjoy the wildlife of the beautiful Idaho parks system.
The boat launch at Higgins Point is open year round, with cycling and picnicking commonly enjoyed by visitors and locals alike. As Autumn comes to a close, many people are attracted to Higgins Point because it is a favorite spot of bald eagles. Wildlife enthusiasts come from far and wide to view the majestic birds at this rare gathering spot. The gorgeous lakeside views make the point an ideal place to relax and take in the splendor of nature.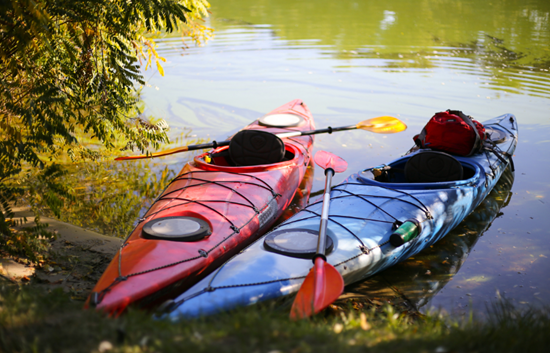 For a couple or a family, Higgins Point is an ideal day trip when planning a getaway to charming Coeur d'Alene, Idaho. The point is just to the east of the city, a short trip for such spectacular scenery. Because the point is located off of the North Idaho Centennial Trail, it makes an ideal place to begin and end a family hike followed by an afternoon kayaking excursion. Rich with the many species native to northern Idaho, Higgins Point is a wonderful spot for observing wildlife with children and teaching them about ecosystems and the preservation of nature. It is also a beautiful place to take nature photography, as the many birds and animals in the area certainly aren't shy about showing their faces.
There is much to do and see in lovely Coeur d'Alene, but if you're a nature lover who has heard about Idaho's crystal clear lakes and scenic boating, you will no doubt want to head down to the point and see for yourself. Once you get that kayak out on the water, your worries and cares will drift away, replaced by a sense of serenity. If you want to get back to nature during your visit to northern Idaho, a trip up to Higgins Point to get your feet wet and see the sights is a necessity. Book your stay at our historic Coeur d'Alene bed and breakfast in the heart downtown for the ultimate getaway!