Beer lovers staying with us at our Coeur d'Alene inn will be delighted to hear about all the best breweries nearby. Let us guide you to the best of them and ensure that your Coeur d'Alene getaway is one to remember.
Here are our favorite nearby breweries, the furthest one is just 6 miles away…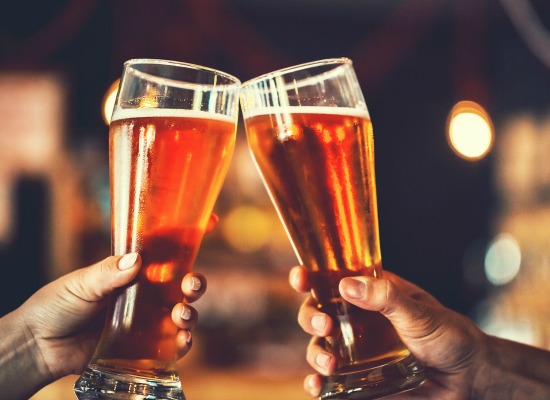 Just 1.2 miles from the inn, Slate Creek Brewing Co. is a true local gem! It's a favorite for craft beer enthusiasts. Enjoy hand crafted ales and more. Join us and find your new favorite brew!
Open Wednesday 5:00-10:00pm, Thursday-Saturday, 2:00-10:00pm
"They might look and seem busy but service is always top notch! Great variety of beers on tap and new varieties always showing up. Throwing peanuts on the floor is just an awesome added bonus." -Alice P., TripAdvisor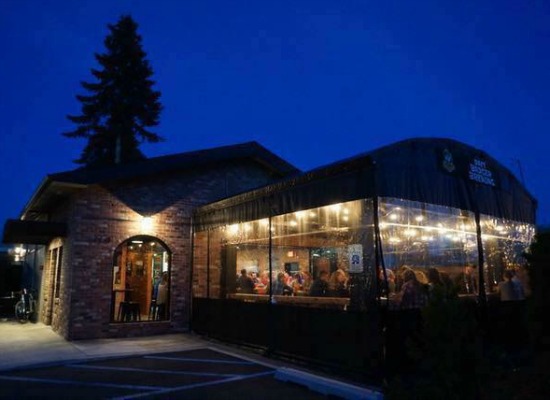 (Photo Provided by Daft Badger Brewing)
Daft Badger is a must stop for beer lovers in Coeur d'Alene! Come savor selections from a robust beer and restaurant menu and enjoy heated outdoor seating, all just 1.2 miles from the inn!
Open Tuesday-Thursday 11:00am-8:00pm, Friday-Saturday 11:00am-9:00pm, Sunday 11:00am-8:00pm
"This is my favorite pub in town! Cozy and friendly environment with great beers and food. Gotta try the beer bacon appetizer and pulled pork nachos. In the warmer months the outside seating is nice and they have a ping pong table." -Lori D., TripAdvisor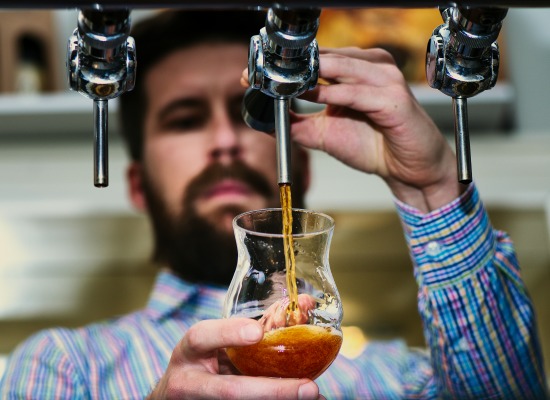 1.9 miles from the inn, you will find The Growler Guys, a huge selection of beers on tap to be enjoyed with fabulous foods like pizza, wings, and nachos, and your new favorite place to have a drink.
Open Monday-Thursday 10:00am-10:00pm, Friday-Saturday 10:00am-11:00pm, Sunday 11:00am-8:00pm
"Place is amazing! They carry the best selection of local nw beer and craft cider. Customer Service is amazing and fast. I am excited about getting my favorite beers and cider, a pizza and chill out!" Thanks Guys! -Grant B., TripAdvisor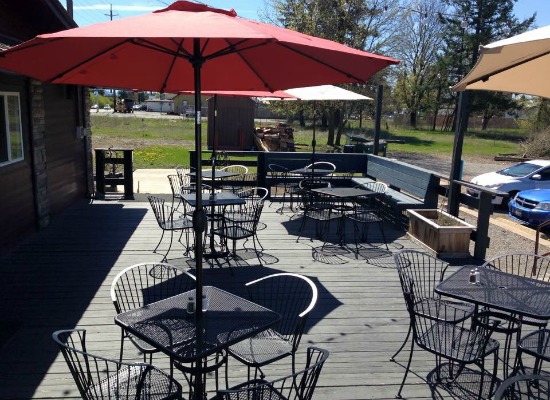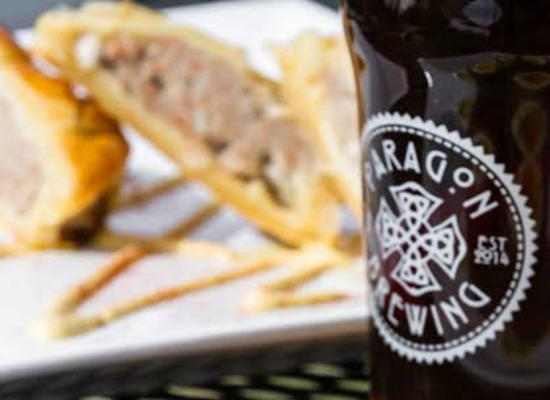 (Photos Provided by Paragon Brewing)
Located just 3.3 miles from the inn, Paragon Brewing is known for a fun and casual atmosphere with delicious food and brews at affordable prices. Come enjoy some of the best craft beer in the northwest! You won't be sorry.
Open Monday-Saturday, 11:00am to 10:00pm
"This locally owned joint, offers up friendly and efficient service, with a truly satisfying craft beer selection and food that you FEEL someone in the kitchen cares about. No matter how busy, or slow it has been, when I have popped into Paragon, the atmosphere is warm and inviting." -Shelby G., TripAdvisor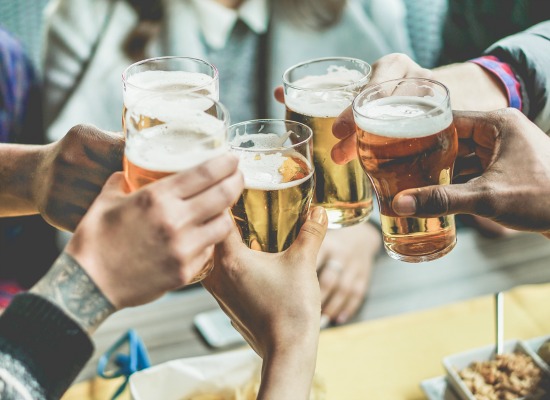 Tricksters is located 3.7 miles from the inn and offers amazing and unique brews like summer ales, amber ales, and IPAs.
Open Monday-Wednesday, 3:00-7:00pm, Thursday-Saturday, 11:00am-7:00pm
"We had been cycling on the Centennial Trail and stopped for a pint and to fill a growler. One of the best IPAs available anywhere!" -Rob S., TripAdvisor
(Photo Provided by Summit Cider)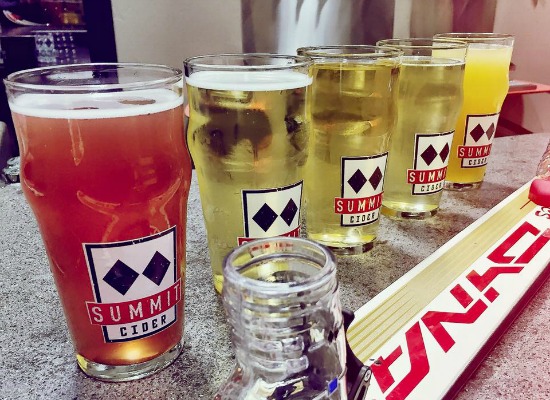 (Photo Provided by Summit Cider)
Established in 2014, Summit Cider was the first hard cider company in the state! It is now known as Idaho's premier cider house. Come experience the unique ciders in their taproom, just 3.9 miles from the inn.
Open Thursday-Saturday 4:00pm-10:00pm
"The tasting room is cozy and has a skiing theme which is really fun. The apricot cider is absolutely delicious and refreshing on a hot summer day." -Hannah R., TripAdvisor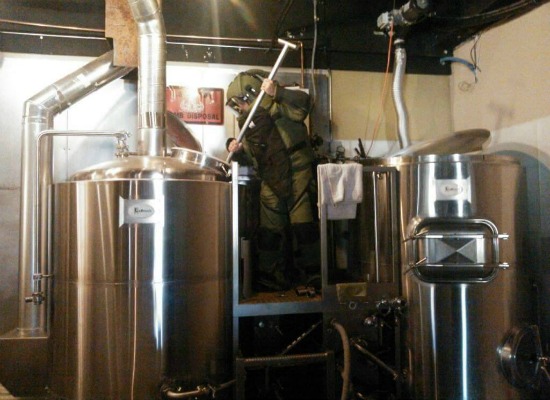 (Photo Provided by Mad Bomber Brewing Company)
Mad Bomber is located 6 miles from the inn and features delicious craft brews from a company with a lot of heart and a cozy, fun atmosphere.
Open Monday-Thursday 2:00-10:00pm, Friday-Saturday 11:00-12:00am, Sunday 11:00am-9:00pm
"Great beer! Try the sampler. Can't say enough good things about the owners. Hard working and built this brewery from the ground up. Give them a try!" Joel P., TripAdvisor