Ironman Coeur d'Alene Lodging
If you are looking for the perfect place to stay in Coeur d'Alene during the half IRONMAN Race, let The Roosevelt Inn be your answer. Enjoy the following amenities when you choose us for your Coeur d'Alene IRONMAN lodging:
Five minute walk to transition points
Crawling distance from the finish line
Athletes first breakfast, buffet at 5am to 10am
Athletes and all other guests second breakfast, buffet plus fresh cooked egg dishes 8am to 10am
Free snacks and fresh fruit all day
Unlimited bottomless coffee, tea, cocoa, cider
Hot tub 24 hours
Twice daily maid service with complimentary turn down service with chocolates
Free high speed Wi-Fi
Outdoor ice bath on request
A/C and Elevator
Free on property parking
Concierge service, let us make your reservations
Keep your bikes with you in room or store them
For an additional cost you may request massage therapy with one of our certified therapists, or you can reserve a table for our carb feed dinner the night before the race, endorsed by tri-athlete trainer Michael Pigg.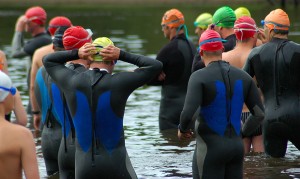 2020 IRONMAN Coeur d'Alene Events
June 28, 2020 : IRONMAN 70.3 Coeur d'Alene (half race)

In 17 years The Roosevelt Inn Guests have a 97.9% race completion rate….wooohooo!!! (That means only 5 athletes failed to finish in 17 years)

Online booking for Ironman weekend is not available.
To book your stay for this weekend, give us a call at (800) 290-3358.

Due to the popularity of this event, we have a specific IRONMAN cancellation policy.