Whether you're a North Idaho local, or someone looking to the beautiful Pacific Northwest as your getaway, there are numerous must-have experiences in North Idaho to keep you busy throughout the summer!

1.) Check out one (or more) of our many lakes!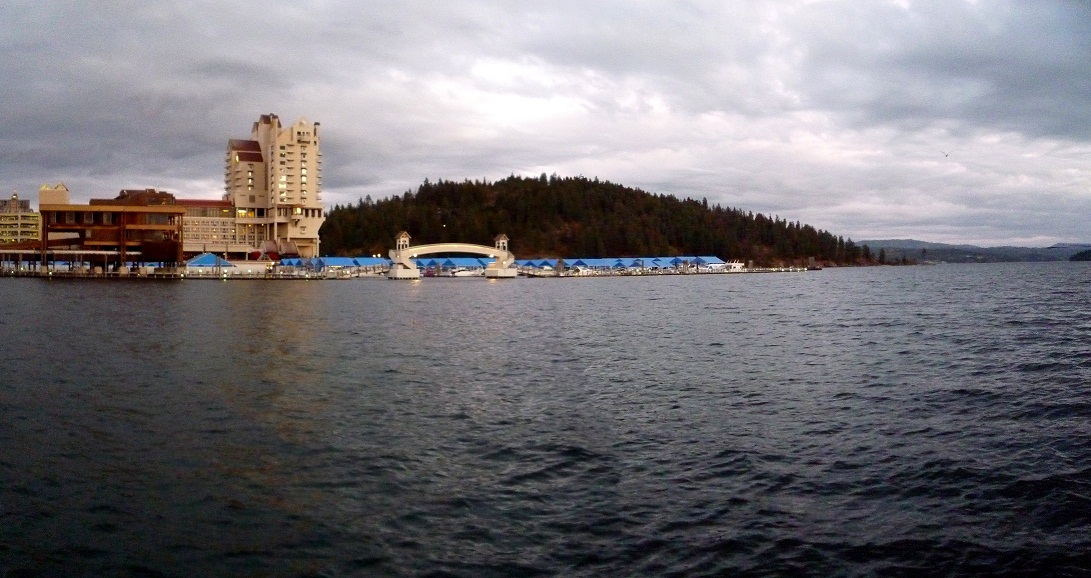 (image from Wikimedia)

There are multiple lakes in the area, ranging from the very busy to the very quiet. Whether you want to sunbathe, swim, water ski, kayak, parasail, people watch…. and the list goes on! There's even rafting on the Spokane River that feeds into Lake Coeur d' Alene, and several different companies – like ROW Adventures – who could make the experience unforgettable! Tell them we sent you!

2.) Car d'Lane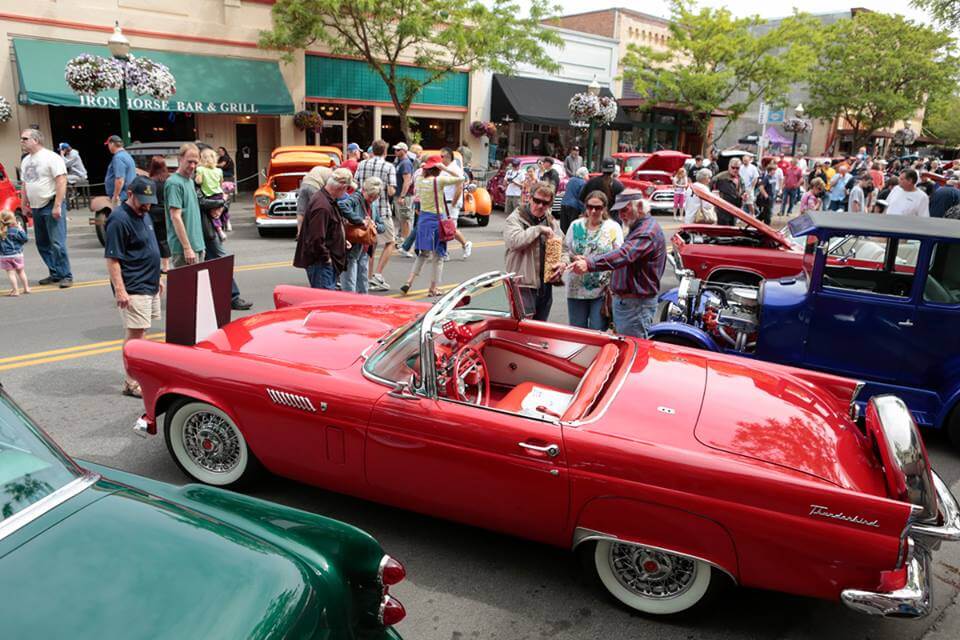 (image from The Looney Team)

Car d'Lane is our incredible car show! It starts Friday night with a classic car cruise downtown. Watch all varieties of car as they roll on by, some of them even shooting flames! The festivities continue on into Saturday, where you can stroll through the car show, look under the hoods, check out some local vendors, and enjoy great downtown cuisine. Once you finish with the car show, there's also the annual pinup contest.

3.) Fly through the sky on ziplines

(image from Silver Streak Zipline)

There are multiple different zipline companies in the area spanning a wide range of intensity and difficulty. Whether you're looking for an adrenaline rush or something more suited for those faint of heart, you'll find a range of options for you. One great family friendly location is Tree to Tree, up in Athol, Idaho.

4.) Check out various historic sites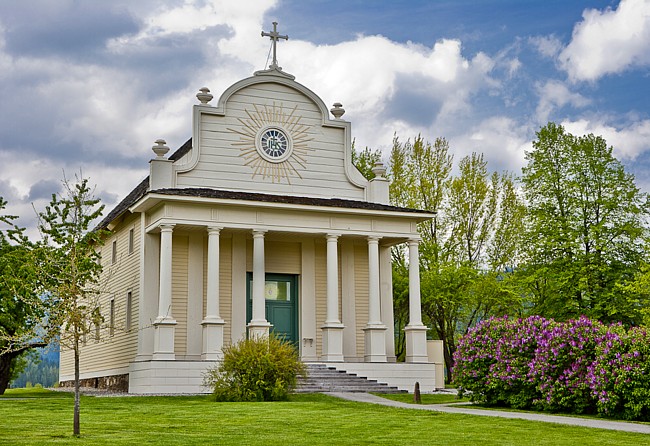 (image from Scenic USA)

North Idaho has so many historic sites for you to see. Cataldo Mission at Old Mission State Park in Cataldo is chock full of history, as are the Sunshine silver and Crystal Gold mines in Kellogg. Guided tours will give you a look at unique things to see as well as a fascinating lesson of history!

5.) A lovely afternoon tea with the girls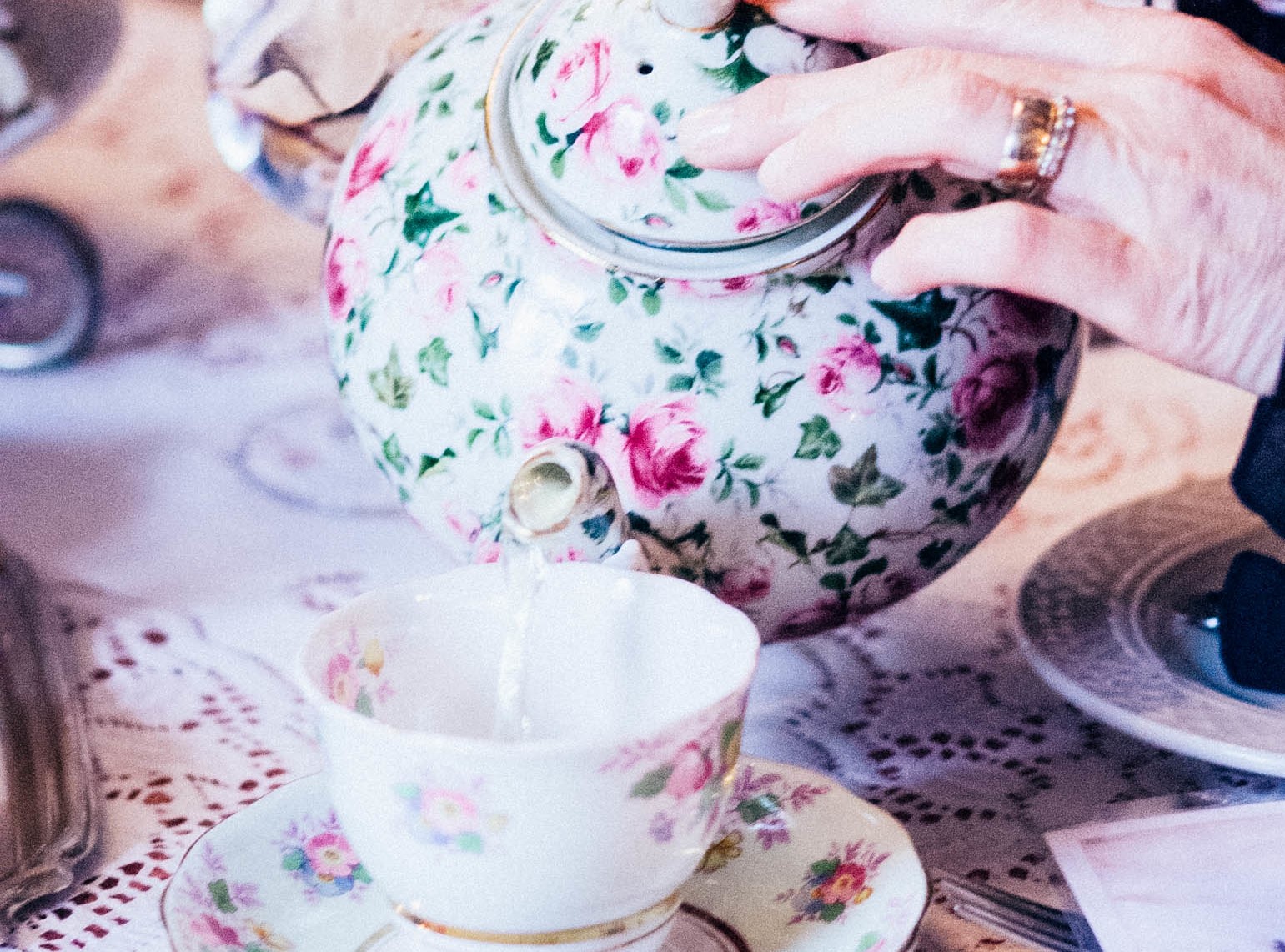 (img from The Roosevelt Inn)

After a busy morning of seeing the sights or shopping downtown, a wonderful way to relax is at a High Tea at The Roosevelt Inn! Take two hours to sit back, enjoy a pot of tea, and snack on a variety of different edibles prepared by the Inn staff. It's a great way to enjoy some time with friends or family. Come hungry!

6.) Art On the Green & CdA Street Fair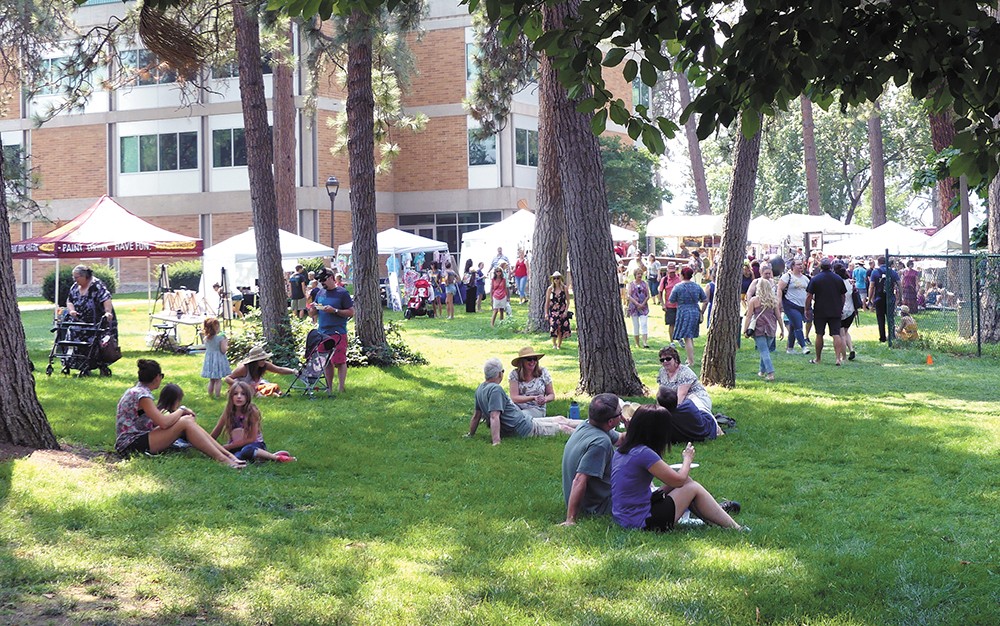 (image from The Inlander)

Art On the Green is one of the biggest community gatherings in the area! For over 50 years, the annual art show has been held on the North Idaho College campus, and is a great way to find the perfect art piece for your home, or meet with friends. Perhaps you want to just wander and look, listen to one of the multiple musical artists, see the performances, or just grab some food from one of the many vendors. Once you finish at the campus, you can walk just down the road – or ride the free shuttle provided – to the downtown street fair where you will find hundreds of other booths of vendors, food, and more!

7.) Kootenai County Farmers Market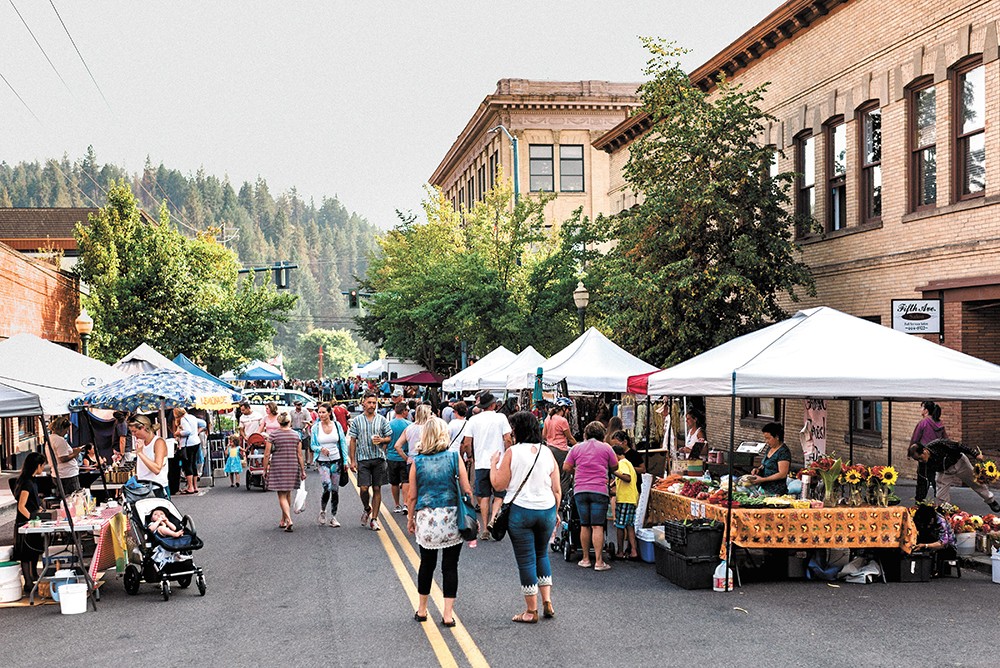 (image from The Inlander)

Starting in mid-May, the Kootenai County Farmers Market is a must-stop for any produce, several baked goods, and artisan goods that you may desire. Every Saturday morning from 9am-1pm in Hayden on the corner of Prairie Ave and Highway 95, and every Wednesday evening from 4pm-6:30pm on 5th Street in Downtown CdA, you can come and check out the wares. We're huge fans of the fresh baked pies, the fresh bread, the produce, the flowers, the…. really, we're fans of all of it!

8.) Spend the day on the Green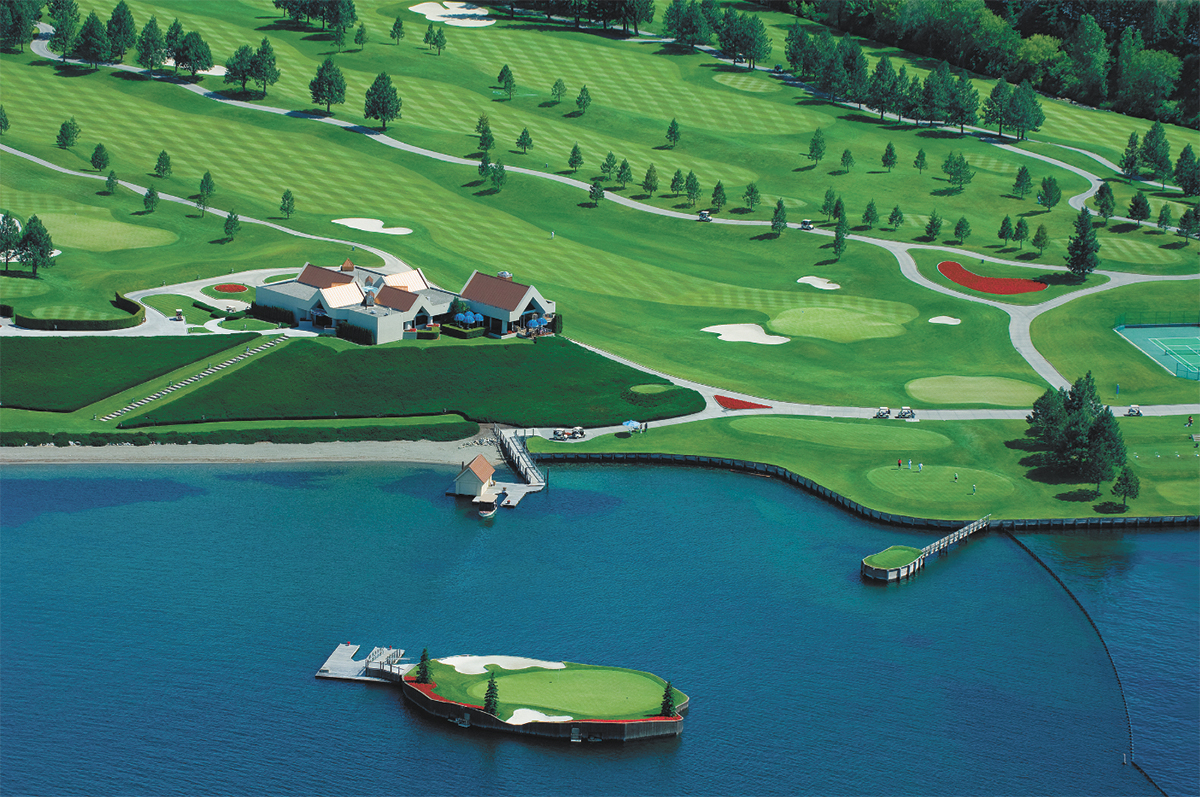 (image from Coeur d Alene.org)

No matter if you're old hat at golfing, or totally green (pun intended), you're guaran-teed (see what we did there?) to find the course for you. If you're looking for something with some real pizzazz, the Coeur d Alene Resort Golf Course is home to the world's only floating green. Get your clubs, your golfing shoes, and take a tour of lots of different courses in the area!

9.) Hike the trails


Hiking trails can be found all over North Idaho! Some of them are very easy and great for the scenic nature, and others are challenging and good for a workout. One of our favorite hikes is up in Priest Lake at the natural waterslide!

10.) Catch the big one!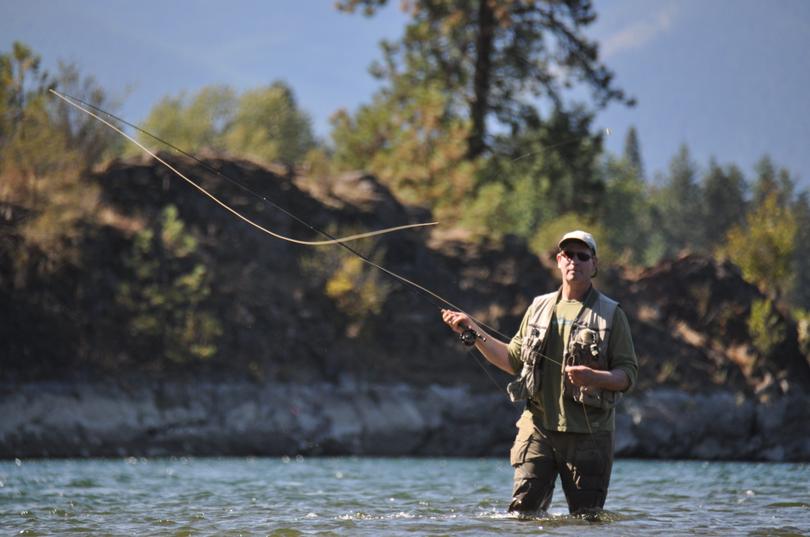 (image from The Spokesman Review)

Like we mentioned above, there are lots of lakes in the area, as well as the Spokane River. You can fish by boat, on a dock, and even fly fish. Several bait shops and other sports stores will have all that you need to meet your angling desires.
However you choose to spend your summer in North Idaho, make it a memorable one! Visit Scenic Idaho!