Running from Montana westward across northern Idaho into Washington state, the Trail of the Coeur d'Alenes is a scenic bike trail that is beloved by pedal pushers near and far. The trail follows the tracks of the Union Pacific Railroad across the state, and for visitors to Coeur d'Alene, it is an easy access trail that features all the natural highlights of the Pacific Northwest from plants to animals. The trail spans 71 miles and is paved for non-motorized vehicle use, making it the perfect spot for a long, scenic bike ride through the Gem State.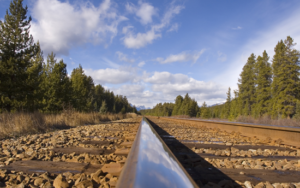 Winding through the mountains and down into Silver Valley, the trail provides a challenging ride that is still family friendly. Throughout the trail are a variety of attractions that riders can stop to see while learning about the Native Americans that once lived in the area as well as the mining and railroading industries that once thrived there. Plenty of northern Idaho's wildlife make themselves known on the trail, including moose, beavers, coyotes, otters and birds of prey. The Douglas Firs and Ponderosa Pines that line the bike trail are hallmarks of the state's beautiful, dense forests.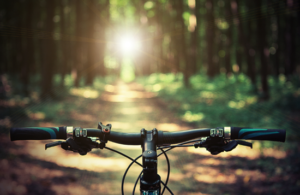 For someone who loves adventure and history, it wouldn't be out of line to dedicate a few days to exploring the trail from start to finish. Whether high atop a mountain, low in a valley or pedaling through the prairie, the natural wonders of the Gem State will unfold before your eyes, giving you a glimpse into the wonder of northern Idaho. Plan to explore those steep overlooks one day, and return the next for a picnic in the valley. Document your journey in photos, and create an adventure you'll never forget.
For an intrepid adventurer paying a visit to the Coeur d'Alene area, the Trail of the Coeur d'Alenes is a spot that should not be missed. The trail is packed with opportunities to learn about Native American and American Industrial history as well as to observe the richly populated land for native wildlife and plants. Setting forth on a journey on this lengthy trail requires dedication, but riders are rewarded with incredible sights and amazing memories. Hike the Trail of the Coeur d'Alenes to swim in Heyburn State Park, visit the Center of the Universe and experience Idaho like you've never seen it before.
Book your stay at our historic Coeur d'Alene bed and breakfast in the heart downtown for the ultimate getaway!