Statuesque Ponderosa Pine and Douglas Fir trees guide visitors down the shady paths and rocky overlooks that make up the beautiful Mineral Ridge trail. For visitors to the Coeur d'Alene area who want to experience all of the beauty there is to behold but don't necessarily love swimming and boating, Mineral Ridge is a perfect scenic hike for wildlife observation, photography, exercise and family fun. The trail spans 3.3 miles, and ends in a stunning overlook gazing out upon beautiful Lake Coeur d'Alene. The overlook gives a spectacular view from 700 feet above the crystal blue lake, a unique vantage point inaccessible by any other method.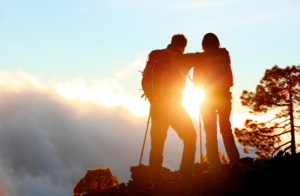 The Mineral Ridge trail leads visitors in a slight ascent as they explore the wooded wilderness, fluttering birds, chirping squirrels and playful deer all tucked away in their nests. There, they are granted a unique view of the wide variety of plants and animals native to northern Oregon. As they ascend, visitors have a lovely view of the area around Lake Coeur d'Alene, with dense forests and foggy mountains painting the distance in rich living color. Hiking Mineral Ridge is a unique experience, not to be missed. Aside from the natural inhabitants, visitors can also view an abandoned mine created before the United States legally forbade private mining on federal land in 1920.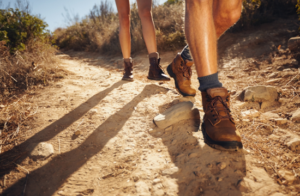 Only 11 miles to the east of Coeur d'Alene, the Mineral Ridge Trail is a perfect day getaway for nature lovers of most skill levels. The trail's gentle ascent is manageable for most, and the trail head provides a charming picnic area where friends and families can share a meal after an exciting day of hiking the trail. A journey down the Mineral Ridge Trail is a wonderful opportunity to observe Idaho's wildlife in their natural environment, learn about the remarkable ecosystem of the Pacific Northwest and get away from the hectic hustle and bustle of day to day life.
If you are a nature enthusiast visiting the Coeur d'Alene area and are looking to check out local hiking trails to make the most of your trip, hiking the Mineral Ridge Trail should definitely be on your to-do list. With a picturesque view that can not be obtained anywhere else, Mineral Ridge Trail is the perfect place for photography, meditation, quiet time and an incredible view of the power of nature.