Farragut State Park, one of the state's many beautiful preserved patches of land, is about 20 miles north of Coeur d'Alene in northern Idaho. During World War II, the land functioned as a training station for sailors in the US Navy, but now, it is an expansive park used for camping which boasts 223 individual camp sites, 10 cabins for overnight stays and 7 camps which can accommodate groups. The state park encompasses 4,000 acres of beautiful northern Idaho and is open year round with a number of amenities for campers to use.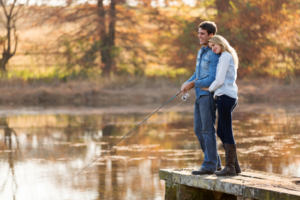 Whether staying overnight or just stopping by for the day, a visit to Farragut State Park is sure to be of interest to the whole family. Docks and a boat launch are available for those who would like to spend time on the water fishing or just enjoying a sunny day. Hiking and biking trails provide a scenic view of flora and fauna. Orienteering lets aspiring survivalists hone their skills, while disc golfers, archers and model plane pilots can all enjoy the expanse of space the park has to offer. The fascinating Museum at the Brig offers the opportunity to learn all about the World War II era naval training station, which was the second largest of its kind in the world.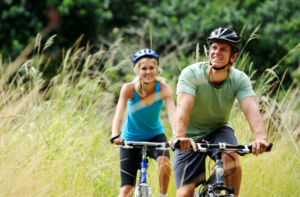 A family overnight trip to Farragut State Park can be a fun adventure for the whole family. Arriving midday, you can set up camp and get ready to head out for some fun in the sun. Hike the trails and head out onto the lake to catch some fish, and then head back to shore to cook them up over the fire. Rent some horseshoes and a disc golf set and unwind at your campsite, enjoying a fire grilled meal and family games before a night spent under the stars.
If your wanderlust brings you to Coeur d'Alene and you're ready to put down stakes and go camping, pay a visit to Farragut State Park. Fish for bass and trout, observe white tail deer and mountain goats in their natural habitat, and learn more about American military history all while enjoying camping that features electricity, flush toilets, showers and a dump station. If you want to experience all the best wildlife and outdoor recreation that the Pacific Northwest has to offer, spend a night camping in Farragut State Park.