Celebrating 20 Years of Hospitality!
We are rolling back prices to 1994 rates! Come celebrate 20 years of Hospitality at The Roosevelt Inn and book any night in December with rates starting as low as $79!
Join us in our beautiful Coeur d'Alene bed & breakfast.
Season Pass Ski Package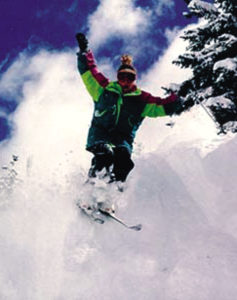 If you love to ski or snowboard, you have to love the north Idaho area!  With 5 resorts: 49 Degrees North , Mt. Spokane , Schweitzer Basin , Silver Mountain, and Lookout Ski Resort , all within 45 minutes to an hour and a half drive, truly makes for a winter sports paradise. No matter your skill level there is a mountain for you .  The Roosevelt Inn has a dream ski package which includes:
 2 season passes at Lookout Ski Resort, so you can ski and snowboard all year long
2-three night stays in a deluxe room. Be cozy and pampered after a fun day in the cold
A 2-course breakfast each morning to get you energized for the mountain
24-hour hot tub and sauna (ask about adding a massage to your stay, not included)
Hot-coffee, cocoa, and apple cider with fresh baked cookies
Managers reception each night with wine, beer and appetizers
All the great night life and dining opportunities found in down town Coeur d'Alene
ONLY $1,350.00
Discount day passes to Schweitzer and Silver Mountain are available for an additional fee upon request.
Bicycle Package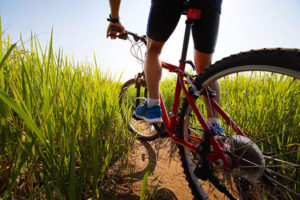 Starting at $278
Bring your bicycles and stay for three nights and only pay for 2 and experience the amazing bike trail system throughout and around our city and see our fabulous lakes and rivers from the vantage point of your bikes. Here are a few of the great trails you may experience while staying here, The Hiawatha, the Centennial trail, the trail of the Coeur d'Alene's and several in town rails to trails systems to enjoy. It's Awesome.
Cruise Package
$318
Enjoy a relaxing cruise on one of the world's most beautiful lakes. This 1 ½ hour cruise is both informative with a history of the formation of the area and town, as well as a scenic delight. You may see osprey and eagles for an experience you'll never forget! Your package includes two nights in a deluxe room, 2 scenic cruise tickets and all the other wonderful amenities The Roosevelt Inn has to offer.
Adventure Packages
$325 – $675
Book your next travel adventure with The Roosevelt Inn.  Whether you enjoy water sports, winter sports, biking or horseback riding, this package caters to all adventurers.
This package includes:
A two night stay in a deluxe room
A fabulous two-course sit down breakfast and buffet.
Any one activity listed below
Adventure Activity for two.  Choose from the options listed below (note that the price includes the room cost.)
Paddle boarding (1/2 day) ~ $398
Kayaking ~ $395
Parasailing ~ $428
Biking/bikes furnished by Vertical Earth ~ $425
Horseback riding at Ryder Ranch ~ $428
Chuck Wagon Ride at Ryder Ranch ~ $458
Seaplane Ride ~ $458
Jet Skiing (2 hours) ~ $479
White water or River Rafting (local waterway) – $538
Boating (4 hours) ~ $665
Skiing:
Silver Mountain $348
Lookout Pass $315
Schweitzer Mountain $415
Golf:
CDA Resort/twilights rates after 2 p.m. $478
Circling Raven $498
Highlands $415
Paparazzi Package
Starting at $2400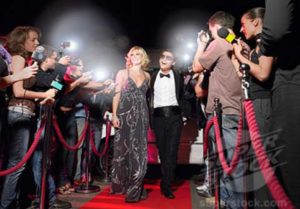 Do you ever wonder what it would feel like to be a star; to spend a day living lavishly and have a photographer catch every moment?  Well, we want to offer you that opportunity!
This package includes:
A two night stay in a premier lakeview suite
Breakfast served in your room
Wine or sparkling cider and treat in your room upon arrival
A 20-minute tandem parasailing experience or a 20-minute seaplane ride over beautiful Lake Coeur d'Alene
Dinner for two at Beverly's; Coeur d' Alene's only five star restaurant
For her:  A full day spa experience;  facial, mani, pedi, a full body massage or wrap
For him:  A day at the region's only true race car driving school.
A romantic dinner for two at Fleur de Sel
Limousine service to and from all your destinations
Our staff photographer taking photos of your entire experience
Rose petals strewn in the room on your last night at the Inn
Silverwood Theme Park Package
Starting at $415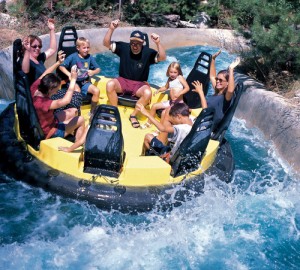 The largest amusement park in the Pacific Northwest, Silverwood offers many amazing roller coasters. Other spectacular rides, as well as a water park with slides such as Panic Plunge, two wave pools and a lazy river for the more relaxed, sedate water enthusiasts.
This package includes:
A two-night stay at The Roosevelt Inn
A one day admission for two to Silverwood Amusement Park
A two-course breakfast each morning
Starry, Starry Night
Starting at $999
Enjoy our beautiful clear skies and celebrate under a blanket of stars.  Higgin's Point offers the most romantic, picturesque setting mother nature could offer.  On nights with a full moon, it shines on our lake like a heavenly beacon.  Truly magnificent!
This package includes:
A two-night stay in a Premiere Suite
A two-course sit down breakfast with buffet.
A limousine for your evening transportation
Dinner for two at Fleur De Sel
A drive to Higgins Point; a small hill surrounded on three sides by beautiful Lake Coeur d'Alene.
A Picnic basket complete with champagne, glasses, chocolate dipped strawberries, candles, and blanket.
Rose petal strewn bed
Top of the World Package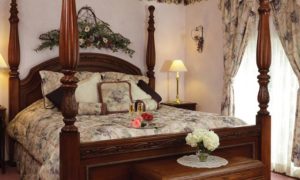 Starting at $899
Because your love has taken you to new heights, why not propose while soaring in the sky?
This package includes:
A two-night stay in a premier lakeview suite
A two-course sit down breakfast with buffet.
A 20-minute tandem parasailing experience or a 20-minute seaplane ride over beautiful Lake Coeur d'Alene.
A limousine for dinner transportation.
Dinner for two at Fleur de Sel
Rose petal strewn bed
A bottle of Champagne or Sparkling Cider
Chocolate dipped strawberries
Scarywood Fright Night Package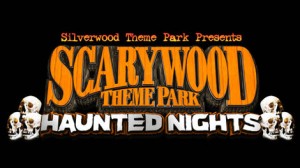 Have a night of fright and delight! Haunted nights are back at Scarywood, so if you love being terrified this is the place for you this Halloween season. Multiple haunted houses, Zombie Train, ghoul walk, and several rides including Tremors rollercoaster IN REVERSE! After your fright, enjoy the delight of The Roosevelt in a beautiful deluxe room, relaxing hot tub and a delicious breakfast in the morning. Available weekends in October. Rates vary by day: Thursday-$160.00, Friday-$167.00, Saturday-$174.00.
Massage
Singles or couples one full hour Swedish massage $70/$140
Single or couples one hour Deep Tissue Massage $75/$150
Movie & Dinner on the Lawn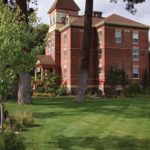 Movie & Dinner on the Lawn $25/per person available on Mondays (weather permitting)
Afternoon High Tea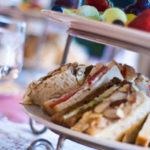 Afternoon High Tea $25/per person.  Available on Tuesdays and Saturdays by reservation.
Gift Basket with Wine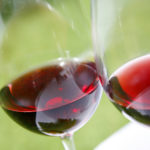 Gift Baskets with wine starting at $75 – your choice of red or white from a Coeur d'Alene local winery.
Gift Basket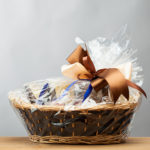 Gift Baskets $50 and up – loaded with a variety of local area delights.
Flowers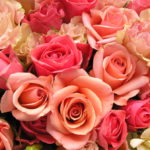 Arranged bouquet of seasonal flowers from $45.00 and up.