Have a wonderful vacation and never feel like you've left the comforts of home. We welcome you to a Pacific Northwest paradise called Coeur d'Alene--and specifically to, "The Roosevelt Inn Bed and Breakfast."
The Roosevelt Inn is Coeur d'Alene's oldest remaining schoolhouse, is listed on The National Register of Historic Places, and is recognized as a Historic Inn of America. We invite you to come and experience this grand, 5-story bed and breakfast. The Roosevelt is situated just a few blocks from city parks, nature trails, the world's longest floating boardwalk, and the world famous Coeur d'Alene Resort Golf Course, complete with a floating green, the Centennial Trail, and the Coeur dÁlene Lake which has been acknowledged by National Geographic as one of the top five most beautiful lakes in the world.
Awaken to the aroma of our specialty brewed coffee. Each morning you'll be served a tantalizing two-course breakfast in our mural dining room. Enjoy our hot beverages and fresh baked goodies at any time.
Slow down and relax. Escape to the serenity of a long weekend at The Roosevelt. Soak in our spacious hot tub, bask in our sauna, and indulge in a soothing massage. Sleep in the comfort of a pillow-top bed in one of our fifteen lovely rooms.
Whether you're coming to Coeur'd'Alene for a family vacation, a special get away, or a romantic weekend, rejuvenate yourself or your relationship at The Roosevelt Inn Bed and Breakfast (follow our blog) - the closest bed and breakfast to downtown Coeur d'Alene and our panoramic lake.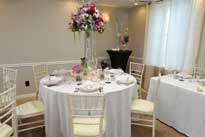 Have your own Gordon Ramsay Dream Wedding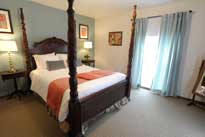 Great Fall Savings!
Two-Night stay in a King Lakeview Suite
$299
Read More on our Specials Page