Tina and John Hough, (aunt and uncle to "Dancing With The Stars" Celebs, Julianne and Derek Hough) and Pippin the wonder lab, welcome you to the Pacific Northwest paradise of Coeur d'Alene Idaho and specifically The Roosevelt Inn.
The Roosevelt Inn is Coeur d'Alene's oldest remaining school house (1905-1972) and is where John attended first through fourth grades.  Converted in 1994, this one time 4 room school house is now a grand 5 story red brick building complete with 15 rooms and suites all comfortably climate controlled, handicap room, elevator, ballroom, and free high speed wifi. Enjoy our spacious hot tub open 24 hours for you conveinience and the warmth of our cedar lined sauna. We invite you to come and experience our hospitality and enjoy the historic elegance of The Roosevelt Inn and the awesome beauty that surrounds it. Listed on the National register of historic Places, the Roosevelt Inn is located in downtown and just a couple blocks from Coeur d'Alene Lake, recognized as the fifth most beautiful lake in the world by National Geographic.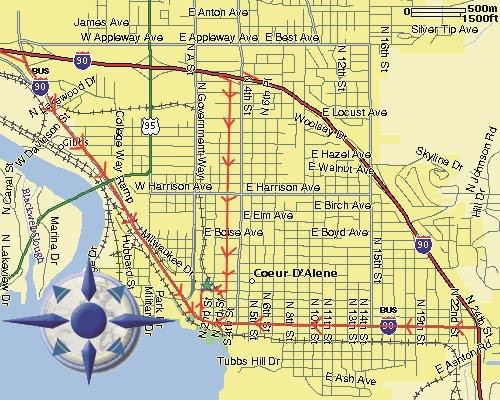 For Your convenience visit our online booking engine or if you would rather talk with a real person, call us at 208-765-5200 or 800-290-3358, info@therooseveltinn.com.