The Roosevelt Inn is Coeur d'Alene, Idaho's most pet-friendly hotel, located in the heart of downtown, just minutes from the Lake. No get-away is complete without your loved ones, and pets are no exception. So, experience Historic Elegance with your best friend in tow!
Resident Four-legged Innkeeper
Rohan, our young, enthusiastic Golden Retriever is very friendly and energetic. He's always anxious to play ball, but doesn't always give them back. He can often be found roaming the grounds with four tennis balls in his mouth at once! Rohan also loves attention and gets along very well with other dogs.
We look forward to seeing you, and your four-legged friend, at our Coeur d'Alene bed and breakfast!
View our amenities and rates page to quickly view our pet friendly rooms.
Creature Comforts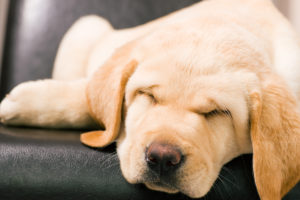 "Creature Comfort" Gift Kit, which includes: bedding, towel, water & food bowl, doggie treats, doggie bags, and a tennis ball (yours to keep).
Spacious grounds to roam.
Treats available throughout the day.
"Doggie bags" for clean up around the grounds or while walking downtown.
Pet sitter arrangements available through the front desk.
Help with reservations at pet friendly restaurants.
Pet Friendly Dining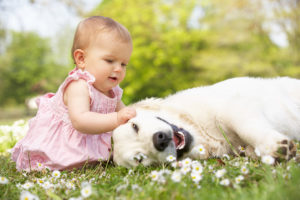 Pet Policies
All of our guests are important to us, including our pet guests. We ask that you follow the pet guidelines while visiting with your pet to insure that all guests have a wonderful experience in both comfort and safety here at The Roosevelt Inn.
We welcome quiet, non-aggressive pets that are housebroken, and well behaved as not to disturb other guests. We ask that all pet guests be completely free of fleas and ticks, are clean, well groomed, and up to date on shots and vaccinations.
The pillow-top mattresses and furnishings are for our two-legged guests. But don't worry! The Roosevelt is happy to provide bedding for our four-legged guests as well.
We are very happy to recommend a local groomer if your pet is in need of a bath or wash. Please refrain from using the bathroom facilities for your pets needs.
Coeur d'Alene is a very pet friendly town and there are many restaurants that will welcome you with your pet. If you would like to leave your pet during your stay, we are happy to assist in arranging for a pet sitter with advance notice or you may leave your cell number with us in the event your pet becomes inconsolable.
Out of respect for other guests that may be allergic to or afraid of dogs, we ask that you keep your pets from using the indoor public areas. Once outside on the grounds, your pet is free to roam and play in our beautifully gated lawn space.
The grounds and gardens of the Roosevelt Inn are for the enjoyment of all our guests; therefore we ask that you clean up after your pet. "Doggie bags" are provided in your free comfort kit.  Additional bags are available upon request and a trash receptacle is outside very near the lawn.
Please be considerate of our other guests when it comes to noise and barking.
There is a $25, non-refundable pet fee per visit.
If there is any damage caused to the room or premises by your pet, you will be responsible for the cost of repair or replacement. While these incidents are rare, damage charges may include professional cleaning, rug replacement, and loss of revenue while the room is out of service.
Hospitals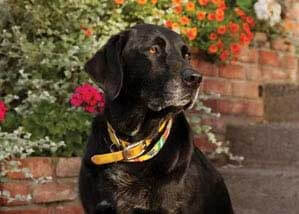 Alpine Animal Clinic (Roosevelt Preferred): 655 E. Best Ave., Coeur d'Alene
Sunset Veterinarian: 3600 N. Government Way, Coeur d'Alene, ID
Pet Stores
Pet Grooming & Sitters
April's Third Street Dog House, 1709 N 3rd Street , Coeur d'Alene, Idaho (208) 664-5300
CDA Pet Resort: 125 E Hazel Avenue, Coeur d'Alene
The Laundramut (self grooming): 2900 N Government Way, Coeur d'Alene
Angelheart Pet Salon: 104 E Spruce Avenue, Coeur d'Alene
Angie's Groomingdales: 2425 N Government Way, Coeur d'Alene
Pet Friendly Parks & Recreational areas
Cherry Hill Dog Park - Off leash, fenced: 1718 N. 15th Street, Coeur d'Alene, behind fire station
Central Bark - Off leash, fenced: 3889 Nez Perce Road, on the NW corner of Northshire Park